1 LB Jar of Comb in North Carolina Sourwood Honey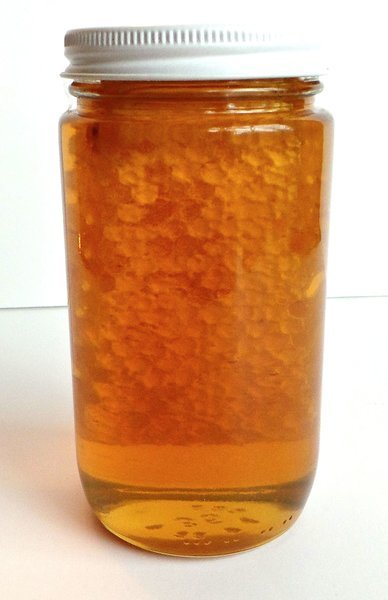 1 LB Jar of Comb in North Carolina Sourwood Honey
Sourwood cut comb straight from the hive in a jar of honey otherwise known as "Chunk Comb"
Delicious North Carolina mountain sourwood honey. Apparently a favorite of Andy Griffith. Pour some out on to your chicken and biscuits or cut off a piece of the comb and scooped into your mouth, spread on cheese at your next party, or on toast at breakfast. Drop a small piece into a flute of champagne or pack a wedge in the kiddos lunch. It's decadent and special, a real treat for any occasion. So if you want to be the hero at your next social gathering, forget the bottle of wine and bring something unique and irresistibly luscious.
Sourwood Honey is extra-light to light amber color and extremely aromatic with a distinctive rich honey flavor. In local markets it commands a premium price. When it comes to quality and taste, no other honey can match Sourwood Honey. We have a limited supply that we have made available.

Reviews